Please Update your browser
Your browser is out of date, and may not be compatible with our website. A list of the most popular web browsers can be found below.
Just click on the icons to get to the download page.
Or continue login with
Regarding today's importance of a mutual understanding between brands and creators, here's what Hana Novitriani, Vice President of Indonesia Creators Economy (ICE), an all-in-one creator platform created by IDN Media, had to say, "As a subsidiary of a massive media platform company, ICE fully realizes that when working with a brand, there is tremendous benefit in starting with the potential of community building. By working with creators that are genuinely passionate about a brand and its products, services or content, each brand, marketers and influencers will be able to collaborate on more relatable and highly effective content. Furthermore, we at ICE believe that the prioritization for alignment should start with relevance and a deep understanding of appreciation for the community on top of just looking at the social following alone."
In this digital landscape, creators and brands have the chance to create more impactful campaigns that can succeed in varying platforms. This is why, in 2023, it is imperative that influencers are matched up with the correct brands. This right-fit mindset is what creates the best outcome.
Hana continued, "ICE connects advertisers with more than 10,000 content creators on its platform and has facilitated more than 13,000 transactions in 2022. Given the pandemic and the dynamics of the macro environment, we believe that the content creators' market is the future, as we witness and grow with our portfolio of creators, brands as well as audiences."
More recently, new creators are placing their own stamps on the industry, with many of them making a respectable career through either sharing or educating their audience on a variety of topics.
According to Jay Clouse, creator and host of the Creative Elements podcast, "There are people who help you learn and transform [and those who help you] happily pass time."
With this, Jay Clouse categorizes content creators into two distinct camps: creator-educators and creator-entertainers. The latter group creates content that engages the audience using their personality to amuse them. Singing, dancing or creating viral trends, these creators strive to entertain. The former, on the other hand, creates content centered on a singular topic. Most of the time, these creators rely on their expertise and knowledge of a subject, sharing their insight with their audience. These creators can range from political views, financial tips, gated workshops and any other types of education.
With more and more Gen Z youths entering the workforce, the opportunity to monetize their content also grows across all types of media. Alongside Gen Z creators, both brands and creators will also develop themselves, becoming more critical of who they work with and what they consume.
Creating a positive feedback loop pushes creators to leverage trends, conversations and topics that engage their audience in entertaining or educational ways. Essentially, creators who nurture their audience, deliver consistently and create unique offerings will succeed in this ever-growing market anywhere in this new creator economy.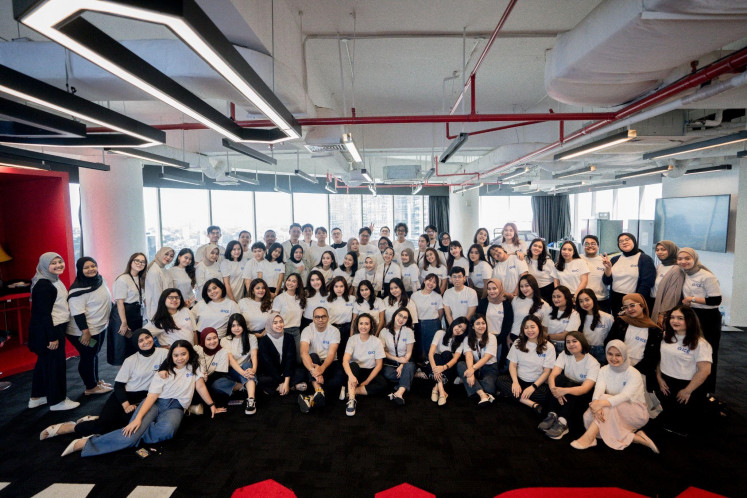 "At ICE, we consider ourselves the hub and facilitator in a melting pot where creators, brands and audiences meet. We are each brand partners' think-tank, content creators enablers in interacting with brands in the most impactful ways as well as audience trend forecasters who are ready to jump on the bandwagon at every single opportunity. Alongside IDN Media's vision to democratize information, ICE too attempts to democratize access for each stakeholder within this ecosystem to thrive in the best possible way. The best is yet to come for the creator economy industry, and we are at the forefront to lead this trend," concluded Winston Utomo, Founder and CEO IDN Media.

© 2016 – 2023 PT. Bina Media Tenggara