Week 46/2023 slot games releases
The Future of Slot Machines: AI and Machine Learning in Gambling
Wazdan Emerges as Game Provider of the Year 2023 at the Streamers Awards
CT Interactive's content is live in Spain with Casino777
Frank & Fred Launches Brazil's First Zimpler Go Integrated Casino
EGT Installs its Gaming Equipments at Grand Palace Casino in Cameroon
South African Casino Player Celebrates Striking Wins on Various Slot Games
Nigerian FG Proposes Introduction of Tax Scheme on Sports Betting
Shape Games Establishes Presence in Africa with SunBet Partnership
Growth Markets Zone to Launch at ICE 2024 Generating Business Opportunities for Stakeholders Across Latin America and Africa
Timor-Leste: The Newest Global iGaming Jurisdiction
Flexion Signs Agreement with Chinese Developer iQIYI
JCM Global to Participate in MGS Entertainment Show
Iskra x Agate Partnership Highlights Indonesia's Growing Web 3 Presence and Game Market
SuperGaming Reveals Indus X Fortnite Developed in Unreal Editor for Fortnite (UEFN)
Aristocrat Announces Financial Results for the 12 Months Ended September 30
SBS to Let Streaming Viewers Block Gambling, Alcohol and Fast-food Ads
ACMA Requests Internet Providers to Block Two More Illegal Offshore Gambling Websites
Thousands of Australians sign up to the new National Self-Exclusion Register
Star Entertainment Group Appoints Jessica Mellor as Gold Coast CEO
BET99 Partners with U.S. Integrity
Relax Gaming to support Rhino Entertainment Group's Big Boost
Casinojungle is Launching in Canada
Manitoba Liquor & Lotteries Appoints Gerry Sul as President and CEO
Great Canadian Entertainment Announces Opening Date for $1 Billion Great Canadian Casino Resort Toronto, Canada's Newest and Largest Destination Casino Resort
Wazdan Thrives at SBC Latinoamerica: A Remarkable Journey of Networking and Innovation
Smartsoft has officially stepped into the digital sponsorship role for the Argentine football team
Growth Markets Zone to Launch at ICE 2024 Generating Business Opportunities for Stakeholders Across Latin America and Africa
3 Oaks Gaming bolsters international reach through NetBet partnership
Online Casino Players Today: SOFTSWISS Spotlight
Gaming Americas Weekly Roundup – November 6-12
Gaming Americas Weekly Roundup – October 30-November 5
Gaming Americas Weekly Roundup – October 23-29
Gaming Americas Weekly Roundup – October 16-22
Gaming Americas Weekly Roundup – October 9-15
Frank & Fred Launches Brazil's First Zimpler Go Integrated Casino
Smartsoft has officially stepped into the digital sponsorship role for the Argentine football team
Xtremepush Expands Brazilian Footprint with Playr.Bet Deal
Can Brazil's Unofficial Lottery Transfer to iGaming Platforms?
SIS agrees deal for its Competitive Gaming esports product with RETAbet for Spain and LatAm
CT Interactive Becomes General Sponsor of BEGE Awards Party
Mozzart continues IBIA's global betting integrity monitoring expansion
CT Interactive's Unique Content is Currently Live with Slotino
CT Interactive to Present its Exciting Portfolio at BEGE 2023
3 Oaks Gaming partners with Alphawin to boost Bulgarian standing
Nordcurrent Acquires River End Games from Amplifier Game Invest
Genome Partners with Gamingtec to Enhance iGaming Financial Services
BETBY marks its fifth anniversary by raising money for Common Ground
Uplatform Secures Approval in Latvia
Red Rake Gaming strengthens its presence in Latvia with Spins.lv
OKTO.CASH Receives GGL Approval
adesso to manage social media accounts for LOTTO Hamburg
Millions of Germans Tune in to Esports
Economica Report: NOVOMATIC Contributed About 2.1 Billion Euros to the Austrian Economy in Recent Years
Hungarian Lottery goes live with OddsMatrix sportsbook & platform services
Ukraine's Evolving Gambling Landscape: Insights from the Panel of European Gaming Congress in Warsaw
Esports & Competitive Gaming in Eastern Europe – a market not to be ignored
CT Interactive's Games are Live at BRAZINO 777 (Belarus)
"Resilient Ukrainian Gambling Industry: Global Trends and Local Challenges"
Gaming Corps signs up Stanleybet Romania
Amusnet to Showcase its Top-notch Casino Solutions at SiGMA Europe 2023
City of Dreams Mediterranean Named "Best New Luxury Casino Resort"
Bragg is attending the SiGMA Europe, Malta 2023
ProgressPlay showcasing latest innovation in Cyprus
Cyprus National Betting Authority Boss Under Investigation
Better Collective Announces Admission of its Shares on Nasdaq Copenhagen
OpenBet Strikes Landmark Partnership to Amplify Veikkaus Digital and Retail Sportsbook Capabilities
Veikkaus' Change Negotiations Finalised – Personnel Structure to Change as Part of Growth Strategy
Ela Games Approved for B2B Sweden License
Relax Gaming to support Rhino Entertainment Group's Big Boost
Expanse Studios and Mozzart Enter Strategic Game Distribution Agreement
From strength to strength, Ivo Doroteia, CEO of Sportingtech, looks at the growing prominence of Portugal's betting market
Scientific Games Named Best Betting and Gaming Employer in Greece
Highlight Games Announces Partnership With SuperSport
OPAP strengthens its position in online sports-betting in Greece through the acquisition of Stoiximan Group's Greek and Cypriot business
Clarion Gaming announce new Charity Partner
Blackpool FC features Safer Gambling logos on team shirts in collaboration with LeoVegas
Over half of UK gamblers view betting funds differently to money in their bank accounts, new research reveals
FDJ Announces Completion of Acquisition of Premier Lotteries Ireland
GambleAware publishes independent review of scale used to identify gambling harm
Digitain Signs New Deal with Pin-Up
Pin Projekt partners with Parimatch to deliver lottery games to CIS region
fen2k joins VP.Prodigy
Parimatch Completes the Franchise Withdrawal from Russia on Legal and Technical Levels
Statement of the International Esports Federation
OKTO.CASH Receives GGL Approval
Timor-Leste: The Newest Global iGaming Jurisdiction
ITIA Bans Seven Belgian Tennis Players for Match-fixing
MGA Publishes Voluntary ESG Code of Good Practice
Nick Rust Appointed as Chair of the UKGC's Industry Forum
Wazdan Emerges as Game Provider of the Year 2023 at the Streamers Awards
CT Interactive's content is live in Spain with Casino777
Frank & Fred Launches Brazil's First Zimpler Go Integrated Casino
OKTO.CASH Receives GGL Approval
Kindred Enables Pioneering Gambling Education Sessions for Rangers FC Players in Scotland
HungryBear – real-money Slot Masters Q&A
Exclusive Q&A w/ Ivan Trancik, CEO and Founder of SuperScale
A year to remember: Evoplay's landmark 2023
Decoding Success in the iGaming: A Conversation with Victor Sekushenko, Head of Sales at SOFTSWISS Sportsbook
BETBY ready to make an impact at SiGMA Europe
Ukraine's Evolving Gambling Landscape: Insights from the Panel of European Gaming Congress in Warsaw
Hipther Agency announces Endless Knowledge Journey 'Via Infinita' with launch of 2024 Event Calendar
ProgressPlay Deploys Advanced AI and Proprietary Software as Part of its International Expansion
Finding Success in iGaming: European Gaming Congress Presents Panel on Merging Marketing, Slot Branding, and Gamification
A Comprehensive Journey through Europe's iGaming Landscape: European Gaming Congress Presents Panel on D-A-CH Insights & Nordic Updates
Roobet Celebrates Nippon Baseball Championship with $1,000,000 Free-to-Play Contest
9M 2023 Crypto in iGaming Landscape: Moderate Growth Amidst Fiat Rise
NuxGame enhances player experience through integration of new crypto and blockchain technologies
M88 Mansion launches Cryptocurrency Casino
SOFTSWISS Sportsbook Teams Up With Bets.io
ITP enters partnership with Playtech to deliver expansive F2P and DFS portfolio to its customers
Inside The Pocket launches WonderWins brand in India, as the exclusive Daily Fantasy partner of ESPNcricinfo
World Championship of Online Fantasy Football Finals on the Scout Network
Checkd Media nets Sam Allardyce to promote new FanTeam fantasy game
DFS expert DraftKings launches new Aussie Rules games with huge prize pool across 31-week season
Lorgar becomes official sponsor of CEE Champions 2023 – Streamers edition, CS2 esports tournament
Guild Esports Announce Entry into CS2 with Signing of Bad News Eagles Roster
Millions of Germans Tune in to Esports
Ukrainian Cyber L&G team belonging to Alona Shevtsova Launches Exclusive Merchandise Line
VTuber Awards Date Set for December 16, 2023
EGBA Welcomes EC Commitment to Improve Digital Single Market
European Commission Criticises Third German State Treaty on Gambling
Europe that Protects: Stronger rules criminalising money laundering enter into force
Digital Single Market: EU negotiators reach a political agreement on free flow of non-personal data
Codewise's Dr. Rzeszuciński Joins the European AI Alliance, Launched by the European Commission
Play'n GO Scores Hat-Trick of Awards
SOFTSWISS Game Aggregator Wins Best Aggregator 2023 at SiGMA Europe Awards
SOFTSWISS Big Win at European iGaming Excellence Awards
Casino Guru Awards 2024: Only One Week Left to Nominate
Hipther Agency announces Endless Knowledge Journey 'Via Infinita' with launch of 2024 Event Calendar
Codere Online Reports Financial Results for the Third Quarter 2023
Genius Sports Reports Third Quarter Results
EGBA Shares Five Important Things to Know About ESGW
It's a Match! All-in Global Acquires Translation Royale Brand
NetEnt Releases "Finn and the Candy Spin"
OpenBet Strikes Landmark Partnership to Amplify Veikkaus Digital and Retail Sportsbook Capabilities
BAHRAIN INTERNATIONAL TROPHY TO BE SHOWN BY RECORD NUMBER OF BROADCASTERS
Harry Cobden joins Planet Sport Bet as brand ambassador
PA Betting Services Signs Deal with CopyBet, Extending Reach with Innovative Operators
The Finest App in Racing Launches in Collaboration with the World's Finest Bookmaker and it's Completely Free
Published
on
By

Imagine strolling down a luxurious, neon-lit casino hall. The exhilarating sound of wheels spinning, tokens clinking, and people rejoicing resonates in the air. It's an experience that seems almost timeless, unchanging in its fundamental nature.
However, beneath the glitz and glamour, the world of slot machines has been undergoing a quiet revolution. A revolution where intelligent algorithms and predictability raise the stakes, altering the traditional scene for the better.
This is the fascinating world of AI and machine learning in the casino industry – a future brimming with opportunities, innovations, and nothing short of electrifying suspense. Let's have a deep dive into it, shall we? 
What a journey it has been for slot machines! From their simple mechanical beginnings, slot machines have evolved into complex, intelligent systems that are powered by cutting-edge technology.
Let's journey through time together and discover how artificial intelligence (AI) and machine learning have transformed the world of slot machine gambling. 
In the early days, slot machines were purely mechanical systems. Operated by a lever, a player could win if the reels stopped to reveal a winning pattern of symbols.
Over time, these mechanical systems evolved into electromechanical systems. These were still operated by a lever, but the outcomes were determined electronically. Much like the mechanical versions, these electromechanical machines used a series of electrical circuits and switches to trigger the spinning of the reels. 
The real change came with the incorporation of microprocessors into slot machines in the 1980s. This transition allowed developers to construct slot machines with a virtually unlimited array of outcomes, more complex rules, and more creative game designs 
As game developers sought to further enhance the slot machine experience, they turned their eyes to the burgeoning world of artificial intelligence and machine learning. Through integrating these innovative technologies, they aspired to introduce a new dimension of participation and entertainment for slot machine players. 
Artificial intelligence is indeed transforming various aspects of life, and the gambling industry is not an exception. Particularly in the realm of slot machines, the introduction of intelligent algorithms has set the stage for enhanced user experience, increased revenue potential, and improved security. 
The use of AI in this space works in a number of exciting and innovative ways. Here, we explore some of the key areas where these computational enhancements are making a significant impact: 
Without a doubt, AI is revolutionizing the way we engage with slot machines and promises a future where both players and game developers reap greater benefits.
Even though these advancements might come with some challenges, they bring a level of intellect and sophistication to slot gaming that could never be achieved with traditional slot machines. 
Imagine a slot machine experience that's tailored specifically for you. It identifies your favorite themes, adapts to your playing techniques, and presents challenges that are not too hard or easy, but just right.
Well, you don't have to imagine it anymore. Thanks to machine learning, personalized gambling experiences are becoming a reality. 
You see, machine learning, a subset of artificial intelligence, empowers computers to learn from past experiences and data. By using algorithms that iteratively learn from data, machine learning allows computers to find hidden insights without being explicitly programmed where to look.
And in the context of slot machines, these insights are about your personal gaming preferences and habits. 
To paint a clearer picture, consider a scenario where you're playing a digital slot machine. The machine learning algorithm in action would collect data in real-time, like the kind of games you play, the bets you put, your response to different gaming situations and so on.
Over time, the algorithm begins to understand your gaming style, enabling the gambling software to personalize future gaming sessions accordingly.
This results in a deeply immersive and personalized gaming experience, which can greatly enhance your enjoyment and satisfaction. The 'one-size-fits-all' concept is fast becoming outdated in the world of gambling. 
Simply put, machine learning is adding a human touch to the digital world of slot machines.
Furthermore, machine learning is not just making gambling fun but profitable too for casino operators. By understanding players' behavior and preferences, they can finetune their games and promotions to increase engagement and, subsequently, revenue. 
However, it's not all hunky-dory. As with every technology, machine learning in slot machines also raises questions about data security and privacy.
Strict data privacy regulations, like GDPR, demand that personal data be used responsibly, and compliantly. But it's also a subject where AI can lend a helping hand, and we'll be exploring that in the later sections of this article. 
The exciting innovations brought by machine learning are only the beginning. As AI continues to grow and evolve, the future of slot machines promises to be more intelligent, personalized, and engaging than ever before. 
With the advent of artificial intelligence, the landscape of slot machine games is experiencing a significant transformation. Unlike traditional games, slot machines with AI capabilities can engage with the players on a deeper level, as they utilize algorithms to comprehend player behavior, track betting patterns, and even help the game evolve to suit the player's taste over time. 
Let's take a closer look at how AI is reshaping the slot machine game development: 
The potential of AI in slot machine game development has barely been scratched. As machine learning algorithms grow more sophisticated and data gathering techniques become more refined, we can expect AI to play an even more prominent role.
This will result in progressively more engaging, immersive and personalized gaming experiences, which in turn promises an exciting future for slot machines and the overall gambling industry.
Artificial intelligence's role extends beyond creating engaging and personalized experiences; it also contributes significantly to ensuring fairness and security in slot machines. The dynamics of this can be best understood by delving into the details. 
Utilization of AI for Better RNG: 
At the core of every slot machine is a Random Number Generator (RNG), which ensures the outcome of every spin is purely random and not manipulated. However, skeptics have often raised doubts over the fairness of these RNG systems. Artificial Intelligence provides an efficient solution for this predicament. AI-powered algorithms can help create thoroughly unpredictable sequences, making slot outcomes even more random, transparent and fair. This enhances player confidence and satisfaction in the games they play. 
AI and Cybersecurity: 
Besides ensuring fair play, ensuring the security of players' data and finances is equally vital. Slot machines, particularly online slots, contain sensitive information, making them a potential target for cybercriminals. Artificial intelligence steps into this space by strengthening slot machine security. Through machine learning algorithms, AI can identify and respond to suspicious activities in real time, preventing potential security breaches. Moreover, AI can predict future safety threats, enabling preventative measures. 
Legality and Compliance: 
This topic cannot be fully explored without giving due attention to one of the most pertinent concerns with gambling: upholding legal requirements and ethical standards. Using AI to assist in these areas could significantly impact the future of the gaming industry. 
Every jurisdiction that allows gambling comes with its own set of regulations that operators must follow. These rules can pertain to age verification, data security, or responsible gambling. Failing to comply can lead to heavy sanctions or even losing operating licenses. Here's where AI comes into the picture. 
AI algorithms can learn the various regulations that operators have to comply with and automate processes to ensure their consistent implementation.
This could mean using facial recognition for age verification or anomaly detection to identify unauthorized access to player data. By doing so, AI can alleviate the massive regulatory burden and help operators stay on the right side of the law. 
But it's not just about laws and regulations. Ethical considerations play a crucial role in the gambling industry too. After all, gambling operators have a responsibility to ensure a safe and fair environment for their players. 
Machine Learning (ML) can open up new ways to enhance ethical standards in the gambling world. For example, ML algorithms can identify patterns in a player's behavior that could signal problem gambling and trigger intervention.
Similarly, such systems could also spot attempts at collusion or other unfair tactics, helping to maintain the integrity of the games. 
Thus, there's no doubt that AI and ML have immense potential to bring positive changes to the world of gambling. They can go beyond offering gaming innovations and personalized experiences, playing a key role in ensuring legal compliance and upholding ethical standards.
These applications of AI and ML could make them not just desirable, but indispensable to the future of slot machines and the broader gambling industry.
Imagine being able to stop gambling addiction before it's too late. Thanks to advancements in AI and machine learning, this might soon become a reality. 
From analysing behavioural patterns to determining risk factors, AI has the potential to be a powerful tool in the fight against gambling problems. Let's delve a little deeper into how this technology can help detect and prevent gambling addiction. 
The role of artificial intelligence in understanding and tracking gambling behaviours is profoundly significant. Machines can monitor how often you play, the time spent, the amount you bet, and many other key indicators. This data can be fed into AI models that, with machine learning, can identify patterns or behaviours consistent with problem gambling. 
Not only can AI detect potential problems, but it can also intervene. For instance, AI can alert operators who can then take appropriate action, or it could trigger in-built mechanisms such as self-exclusion features or limit-setting tools. 
One of the greatest advantages of AI and machine learning is the ability to classify risk levels accurately. By considering various factors such as personal characteristics, gambling behaviours, and player tendencies, AI algorithms can predict the likelihood of a gambler developing an addiction. 
With this information, early interventions become possible. Timely alerts can be sent to users showing signs of addictive behaviour, suggesting breaks, or providing contacts for help organizations. This means players get the help they need, when they need it. 
AI isn't just about identifying patterns and triggering alerts. It's also about reaching out in the right way. AI enables the creation of detailed player profiles, giving insight into individual gambling tendencies.
This makes it possible to tailor communication individually, ensuring messages resonate with players, raising their awareness and incentivising positive behaviour change.
It's quite exciting to think about the possibilities that AI and machine learning bring to the future of slot machines and gambling. However, we must always remember that technology alone cannot solve all issues.
While we anticipate these advancements, it's important to foster personal responsibility and continue human-driven approaches to interventions and support for problem gambling.
As we've ventured through the evolving landscape of slot machines, the substantial impact of AI and machine learning on the gambling industry is undeniable.
Whether it's adding a personal touch to the gaming experience, redefining the development of slot machine games, maintaining fairness and security, or even paving the way to tackle gambling addiction.
The intelligent integration of AI offers endless possibilities, continually reshaping our betting experiences into something safer and more engaging. The future is indeed bright as technology promises to refashion the slot machine sector, empathetically catering to individual player's needs and fostering a responsible gambling environment.
It's an era where machine learning and AI are not merely buzzwords but a transformative power pushing the boundaries of innovation in the gambling industry.
Week 46/2023 slot games releases
Wazdan Emerges as Game Provider of the Year 2023 at the Streamers Awards




iDenfy's ID verification creates a frictionless KYC flow for SoftGenius
PIN-UP Team wins three awards at the SiGMA Europe Awards 2023
NuxGame rolls out new cryptocurrency and fiat payment capabilities
The latest slot release from Booming Games delivers Santa-sized big win potential with Free Spins and Multipliers of up to 100x
Why Is Anti-Lag Such a Big Deal in CS2?
Take command of your big win destiny in Caesar's Legions from Apparat Gaming
Published
on
By

Here are this weeks latest slots releases compiled by European Gaming
Habanero takes players on a vintage voyage to the Greek empire in its latest slot, Zeus Deluxe. Players go on an epic journey in this 5×4 escapade in lavish surroundings, as excitement reigns supreme with each spin promising thrilling surprises, featuring Wilds, Money Respins and Free Games. The Zeus Wild appears in the base game and Free Games, and when these land in a winning combination, they lock in place for the next spin as riches abound for users.



Peter & Sons have teamed up with leading iGaming publisher Yggdrasil to open the gate to the darkest corners of the city zoo in their latest feature-rich release, Animafia. The game sees the animals embark on a daring mission to escape their cages, with big cash prizes on offer through a number of features and mechanics including power wilds, a collect feature, and a free spins bonus with roaming wilds, powerups and retriggers.



4ThePlayer is excited to announce the launch of its latest creation, 21 Thor Lightning Ways. This electrifying new slot game invites players to step into the realm of Norse mythology and join the mighty Thor in an epic adventure packed with thunderous wins and lightning-charged excitement! In 21 Thor Lightning Ways, players are treated to the excitement of 3,125 ways with the striking power of Lightning Ways!



Tom Horn Gaming rolls out a perennial favourite among slot enthusiasts, the 'book of' style game, Book of Cleo. The game takes players on an adventure through the ancient tombs of Egypt, guided by the Queen herself, promising players the chance to uncover legendary treasures, intriguing mechanics, and the potential for substantial wins.



Yggdrasil, has teamed up once again with ReelPlay to deliver Mega Money Machine, with its innovative reels set to give players the chance for some supercharged payouts. The game features a single win line and is played over three or four reels, depending on the stake selected. The total win is determined by the combination of numbers that appear on the central payline. These are joined from left to right to form the total win, in direct correspondence to the bet amount.



Pragmatic Play, invites players to don their cowboy boots and head to the Wild West with The Wild Gang. Set at sundown in a Western town, the title features a 3-4-4-4-4-3 reel formation, with symbols including bottles and sheriff badges appearing on the game grid. Players must make winning combinations of at least three symbols from left to right to land a win.



Rise up the ranks like a wise guy in the underworld of mobsters with the latest 'Powered by OneTouch' release, King of Mafia. Set in the gritty inner city against a backdrop of flickering signs and vintage cars, the 5×3 title presents players with 243 ways to win in this feature-rich instalment. In the base game, wins come tumbling down in a cascading fashion, allowing more symbols to drop for another chance of a win.



Armadillo Studios has announced the official release of its latest title, Book of Armadillo. This high volatility, 3×5, 'Book of' game features the popular armadillo character, who returns to players' screens with a mission to secure as many riches as possible, hidden within an ancient Mayan temple set deep in a tropical rainforest.



Play'n GO welcomes some interstellar visitors back to Earth for the holidays in Invading Vegas: Las Christmas, an online slot pulsing with out-of-this-world fun. After crashing into Santa's sleigh, these crazy aliens have agreed to take his place this year. After all, a planet can be invaded any day of the week; Christmas only happens once a year. This five-reel online slot will have players seeking to create winning combinations of symbols while also getting the chance to unwrap some exciting features too.



"Book of Northern Lights" launched this week, a 5×3, 10 payline slot and the latest title from the Berlin-based Hölle Games. The game occurs far north in the lands of ice and adventure, where lights dance across the midnight sky.  While it is said the Vikings believed the aurora borealis to be reflections of the Valkyries' armour as they led the warriors to Odin, the Explorer character in Book of Northern Lights knows better – they are an ethereal roadmap towards unimaginable riches.



Gaming Corps presents players with a fishing adventure like no other in Lobster Hotpot — the latest slot release from the Swedish specialist in arcade-style casino games. Players can plunge into mesmerising depths and reel in fantastic prizes in this thrilling aquatic journey. The aim of the game is to cast reels in the depths to collect Fish, or land the Hotpot symbol to collect Lobsters; those Lobsters can then collect Fish themselves and fatten up their value.



Published
on
By

In a triumphant moment, Wazdan, the innovative games provider, clinches the prestigious Game Provider of the Year 2023 award at the illustrious Streamers Awards gala.
This accolade recognises Wazdan's exceptional contributions to the world of iGaming, reaffirming the company's commitment to perfection in creating cutting-edge slots.
The Streamers Awards, for the second time, honoured outstanding contributions to the gaming industry and solidified Wazdan's position as a trailblazer and leader. The games and promotions from the provider captivated players worldwide, making the developer a force to be reckoned with in the field.
This award signifies the provider's unwavering dedication, innovation and commitment to delivering unparalleled gaming experiences. The company's track record of excellence sets a high standard, showcasing its relentless pursuit of pushing the boundaries in the iGaming world. The title of Game Provider of the Year is a testament to Wazdan's commitment to creating top-tier gaming experiences, accessible to players worldwide.
At SiGMA Europe Wazdan's team leveraged the opportunity to network with key industry players, fostering collaborations and exploring new avenues for growth and expansion. The event served as a testament to Wazdan's unwavering dedication to driving innovation and setting new standards within the iGaming industry.
As SiGMA Europe concludes, Wazdan extends its gratitude to all participants, partners and attendees who contributed to the company's remarkable success at this prestigious event.
"Wazdan sincerely thanks the Streamers Awards for this prestigious honour, extending appreciation to devoted players and valued partners," the Chief Commercial Officer for Wazdan, Andrzej Hyla, said. "This award reflects our collective dedication and passion for creating unforgettable experiences for players. We are energised more than ever to push the boundaries of the industry and provide even more innovations."
Published
on
By

T Interactive's content is now live in Spain exclusively with Casino777. Through this deal, Casino777's customer base will have access to CT Interactive's games.
Lachezar Petrov, CEO of CT Interactive, expressed his excitement about this partnership, stating: "We are proud that we have our content live in Spain. For us, it is a pleasure to work with Casino777 and to expand our reach and strengthen our stronghold in the regulated European markets".
With this deal, Casino777 will have exclusive access to CT Interactive's games, including Big Joker, 40 Treasures, Lucky Clover, Fluf Tails, HOT 7's X 2, Monkey Sevens, Full of Luck, Fire Dozen, Treasure Hill, Three Nymphs, Dark woods, 40 Mega Slot, Chilli Fruits and many others.
Milena Tsankarska, Head of Business Development at CT Interactive, said: "This partnership is an important step for our brand, because through it, CT Interactive will establish its presence in the Spanish market. For Casino777, offering exclusive games from CT Interactive will help the operator attract new players and retain existing ones".
Daniel Rafael Mustatea, Business Operations Specialist at Casino777, added: "We are honoured to partner with one of the leading operators not only in Bulgaria but worldwide. We are sure that this would be a mutually beneficial partnership".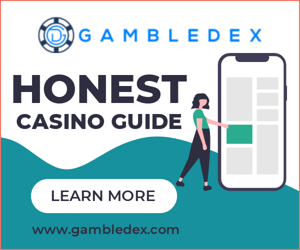 NeoGames Announces Third Quarter 2023 Results
Decoding Success in the iGaming: A Conversation with Victor Sekushenko, Head of Sales at SOFTSWISS Sportsbook
NetEnt Releases "Finn and the Candy Spin"
Smartsoft has officially stepped into the digital sponsorship role for the Argentine football team
Flexion Signs Agreement with Chinese Developer iQIYI
Wazdan Thrives at SBC Latinoamerica: A Remarkable Journey of Networking and Innovation
MGA Publishes Voluntary ESG Code of Good Practice
A year to remember: Evoplay's landmark 2023


EuropeanGaming.eu is a premier online platform that serves as a leading information hub for the gaming and gambling industry. This industry-centric media outlet reaches over 200,000 readers monthly, providing them with compelling content, the latest news, and deep-dive insights.
Offering comprehensive coverage on all aspects of the gaming sector, EuropeanGaming.eu includes online and land-based gaming, betting, esports, regulatory and compliance updates, and technological advancements. Regular features encompass daily news articles, press releases, exclusive interviews, and insightful event reports.
The platform also hosts industry-relevant webinars, and provides detailed reports, making it a one-stop resource for anyone seeking information about operators, suppliers, regulators, and professional services in the European gaming market. The portal's primary goal is to keep its extensive reader base updated on the latest happenings, trends, and developments within the gaming and gambling sector, with an emphasis on the European market while also covering pertinent global news. It's an indispensable resource for gaming professionals, operators, and enthusiasts alike.
Contact us: [email protected]
Editorial / PR Submissions: [email protected]
Copyright © 2015 – 2023 – European Gaming is part of HIPTHER Agency. Registered in Romania under Proshirt SRL, Company number: 2134306, EU VAT ID: RO21343605. Office address: Blvd. 1 Decembrie 1918 nr.5, Targu Mures, Romania
We are constantly showing banners about important news regarding events and product launches. Please turn AdBlock off in order to see these areas.
We value your privacy
We use cookies and other technologies to keep the site reliable and secure, tailor your experience, measure site performance and present relevant offers and advertisements, as described in our privacy policy and cookie policy.
Our website uses cookies, as almost all websites do, to help provide you with the best experience we can.
Cookies are small text files that are placed on your computer or mobile phone when you browse websites.
Our cookies help us:
– Make our website work as you'd expect
– Remember your settings during and between visits
– Offer you free services/content (thanks to advertising)
– Improve the speed/security of the site
– Allow you to share pages with social networks like Facebook
– Continuously improve our website for you
– Make our marketing more efficient (ultimately helping us to offer the service we do at the price we do)
We do not use cookies to:
– Collect any personally identifiable information (without your express permission)
– Collect any sensitive information (without your express permission)
– Pass personally identifiable data to third parties
– Pay sales commissions
Privacy Policy
Terms of Service
We use cookies to make our website work including:
– Remembering your search settings
– Allowing you to add comments to our site
There is no way to prevent these cookies being set other than to not use our site.
Cookies Used
Cookies are widely used in online advertising. Neither us, advertisers or our advertising partners can gain personally identifiable information from these cookies. We only work with advertising partners who work to accepted privacy standards such as http://www.youronlinechoices.com/uk/iab-good-practice-principles.
You can learn more about online advertising at http://www.youronlinechoices.com . You can opt-out of almost all advertising cookies at http://www.youronlinechoices.com/uk/your-ad-choices although we would prefer that you didn't as ultimately adverts help keep much of the internet free. It is also worth noting that opting out of advertising cookies will not mean you won't see adverts, just simply that they won't be tailored to you any longer.
We fund our site by showing adverts as you browse our site. These adverts are usually managed by a partner specialising in providing adverts for multiple sites. Invariably these partners place cookies to collect anonymous data about the websites you visits so they can personalise the adverts to you, ensure that you don't see the same adverts too frequently and ultimately report to advertisers on which adverts are working.
Cookies Used
We use cookies to compile visitor statistics such as how many people have visited our website, what type of technology they are using (e.g. Mac or Windows which helps to identify when our site isn't working as it should for particular technologies), how long they spend on the site, what page they look at etc. This helps us to continuously improve our website. These so called "analytics" programs also tell us if , on an anonymous basis, how people reached this site (e.g. from a search engine) and whether they have been here before helping us to put more money into developing our services for you instead of marketing spend.
Cookies Used
So you can easily "Like" or share our content on the likes of Facebook and Twitter we have included sharing buttons on our site.
Cookies are set by:
The privacy implications on this will vary from social network to social network and will be dependent on the privacy settings you have chosen on these networks.
Cookies Used